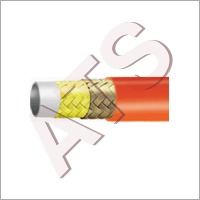 PH350 PH 3351 very High Pressure JackApplication
Very High Pressure Hydraulic Lines 520 to 700 bar.
Compact, high pressure, light weight, high abrasion resistanace and low change in length for use with petroleum, synthetic or water based fluids in Hydraulic Systems mainly used for rescue, safety equipments, bolt tensioning tools and jacking and re - railing equipments. Also, suitable for earth moving and material handling equipments.