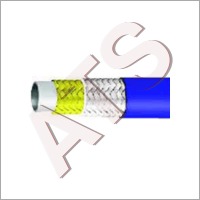 PH303 PH304 - Sewer Ket 4000 PSIApplication
Compact Sewer cleaning vehicles and lateral Sewer line cleaning equipments.
Heavy duty construction for optimum cut and wear resistance. Bonded tube and cover available in long lengths with a special cover, resistant to microbiological degradation. High Pressure performance and flexible hose for cleaning smaller size sewer ducts.